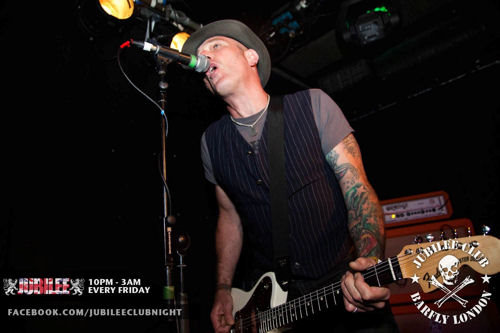 Welcome Tom

Tom introduces himself as the new Professional:
Who the fuck is Steve Jones? He's one of the reasons I play guitar. I was ten when 'Never Mind The Bollocks' came out. My dad bought it and hated it, so gave it to me. It was an early copy with a free single. It still has its £2.99 Woolworth sticker on it. Doubt if it's worth anything now, cos I played it to death on a shitty old gramophone system - weighing down the needle with pennies to stop the jumping.
I bought the Swindle singles as they came out.....and then The Professionals stuff. My point is, I'd love to see Jones up there playing it, but right now it's not an option. He's in LA and isn't tempted So, should the other three members not bother? Should I have turned the job down?.....bollocks to that! There are great songs that never got a proper live airing at the time.
Rehearsals have been great, hearing those songs come to life. There are three legendary original members involved. Cookie of course, then Ray McVeigh and Paul Myers.
Why me? I've spent years on the road, touring the world, with bands from Big Boy Tomato, The Lurkers, Sugarsnatch, The Yoyos, Ginger Wildheart, The Dogs D'Amour, The Loyalties and now The Men They Couldn't Hang. All those bands have turned me into......well....a Professional.
I'm not Steve Jones but it's an honour to front the band. So I'm going to give those songs the respect, energy and attitude they deserve.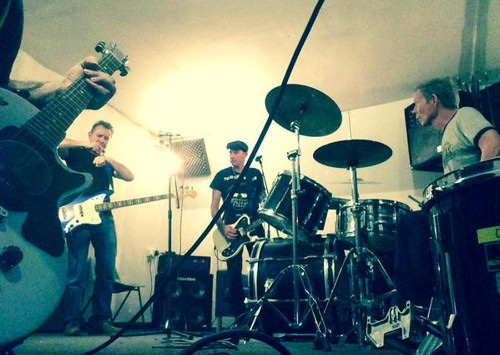 As for Steve, Tom has told Kick Down Thre Doors that Steve's involvement cannot be ruled out completely. There is a possible scenario... watch this space.